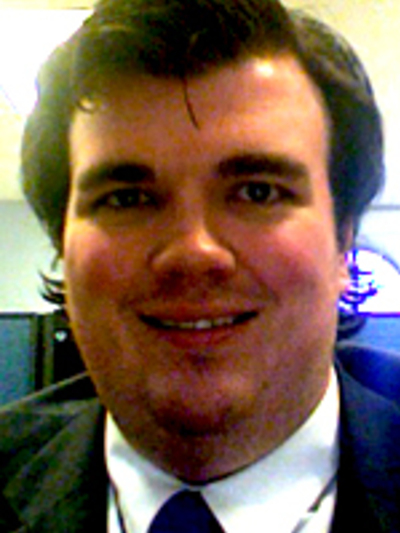 Education
Intercollegiate Center for Classical Studies 2006
B.A. Classics, College of the Holy Cross (cum laude) 2007
M.A. Classics, The Ohio State University 2008
PhD Classics, The Ohio State University 2014
Personal Statements
What then is truth? A movable host of metaphors, metonymies, and anthropomorphisms: in short, a sum of human relations which have been poetically and rhetorically intensified, transferred, and embellished, and which, after long usage, seem to a people to be fixed, canonical, and binding.--Friedrich Nietzsche, On Truth and Lying in a Non-Moral Sense, 1873
My research focuses primarily Roman historiography. I am interested in how Romans understood the process of history as well as the use and stakes of writing history and living history, especially in times of civil discord. I also do work in Roman satire, Cicero, and Hellenistic poetry.
Research Interests
Greek and Roman Historiography
Cicero
Augustan Culture
Roman Satire
Classics and Early America
Dissertation
"The Liber Amicus: Studies in Horace Sermones I"
Advisor: William W. Batstone
Readers: Julia Nelson-Hawkins and Richard Fletcher
Publications
(2012) Translation of Libanios Oration 9: On the Kalends in Archiv für Religionsgeschicte 13
(2015) "A Disquiet Follows My Soul: Civil War in Livy Book I" in L. Fratantuono and M. English (eds) Pushing the Boundaries of Historia.  Routledge.
M. Tulli Ciceronis Divinatio In Caecilum: Prolegomena, Text and Commentary (With Corey Hackworth). In preparation
Papers and Lectures
"Et nos ergo manum ferulae subduximus: An allusive trope in Roman Satire"- Classical Association of New England Conference, 2007
"Hunting for Wolves: Targets of Invective in Archilochus, Lucilius and Horace"-Delivered at the Iambos Colloquium, the Ohio State University, 2007
"Whose Tradition? Appropriation of Mos Maiorum in the Res Gestae"-Classical Association of New England Conference, 2008
"Caedens dicere verum: Juvenal's Vergilian intertexts and Domitian"- Classical Association of New England Conference, 2009
"What is Classics: Holy Cross and Beyond:--College of the Holy Cross, 2009
"A Disquiet Follows My Soul: Civil War in Livy's First Book"--Classical Association of New England Conference, 2010
"Caesar's historical sense: Living with and in history in the Bellum Civile"--Classical Association of New England Conference, 2011
"History after Actium: Sallust, Livy and Vergil's Metahistory" --The Ohio State University, 2011
"Horace, Exemplarity and Moral Self-Pedagogy"--College of the Holy Cross 2012
"Juvenal 2: Satire, Medicine and History"--Classical Association of the Mid-West and South Annual Conference, 2015
Courses Taught
Medical Terminology 
Classical Mythology (Teaching Assistant and Head TA)
Latin 101/1101
Latin 102/1102
Latin 103/1103
Latin 104 
Classical Mythology Honors
Classical Mythology 
Intensive Introduction to Latin 
Intensive Intermediate Latin 
Cicero
Latin Lyric: Catullus and Horace
Roman Historians: Sallust
Classical Literature (TA)
Ancient Medicine (TA)
Ancient Sports and Spectacle (TA) 
OSU Latin Workshop (TA)
Roman Civilization