Image
Image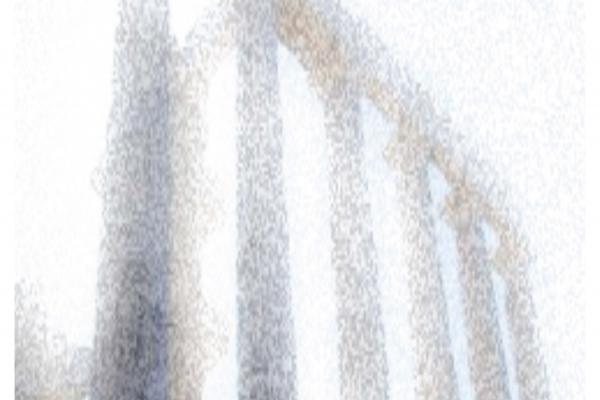 April 22, 2017
9:00AM - 5:00PM
Location
Room 347, University Hall
Date Range
Add to Calendar
2017-04-22 08:00:00
2017-04-22 16:00:00
6th Annual Midwest Workshop on the Greek Language
Please join us for presentations and discussions on Ancient and Modern Greek. Session A': Homeric Greek9:00 AM – 9:30 AM Jimmy Wolfe (OSU):The Speech of Nestor: A Preliminary Analysisof Un-augmented verb forms in Iliad 19:30 AM – 10:00 AM Chiara Zanchi (University of Pavia/ OSU):Multiple preverbs in Homeric Greek10:00 AM – 10:30 AM Yaroslav Gorbachov (University of Chicago):Thoughts on the prehistory of the Homeric dual Session B': Analysis of Modern Greek11:00 AM – 11:30 AM Natalia Pavlou (University of Chicago):How hybrid is gender? Evidence from diminutives11:30 AM – 12:00 PM Matthew John Hadodo (University of Pittsburgh):Large Difference/Little Difference: Istanbul Greek, Identity and Language IdeologiesLUNCH (catered for all in attendance)  Session Γ': Multiple Stages of Greek1:00 PM – 1:30 PM Yiorgos Anagnostou (OSU):Classics and Modern Greek, in Conversation1:30 PM – 2:00 PM William Little (OSU):An initial foray into Greek historical linguistics2:00 PM – 2:30 PM Coleman Connelly (OSU):From Asclepius to Allah: Translating the Greek Gods in Ninth-Century Iraq2:30 PM – 3:00 PM Christopher Brown (OSU):Bachtin and Thomson: Teaching Greek dialectically Session Δ': Etymology3:30 PM – 4:00 PM Gregory Pellam (OSU):Apollo and the Mother of the Gods:Delphi and Demeter–Ceres and the libri Sibyllini4:00 PM – 4:30 PM Catalin Anghelina (Columbus State):Emulating the Byzantine Emperor:The Wallachian (Romanian) βασιλεύς4:30 PM – 5:00 PM Brian D. Joseph (OSU):Generational Distance Terms in Greek and the Sourceof Dialectal Modern Greek πρόσπαππος Sponsored by the Modern Greek Studies Program, the Department of Classics, and the Kenneth E. Naylor Professorship in South Slavic Linguistics
Room 347, University Hall
OSU ASC Drupal 8
ascwebservices@osu.edu
America/New_York
public
Date Range
Add to Calendar
2017-04-22 09:00:00
2017-04-22 17:00:00
6th Annual Midwest Workshop on the Greek Language
Please join us for presentations and discussions on Ancient and Modern Greek.
Session A': Homeric Greek
9:00 AM – 9:30 AM Jimmy Wolfe (OSU):
The Speech of Nestor: A Preliminary Analysis
of Un-augmented verb forms in Iliad 1
9:30 AM – 10:00 AM Chiara Zanchi (University of Pavia/ OSU):
Multiple preverbs in Homeric Greek
10:00 AM – 10:30 AM Yaroslav Gorbachov (University of Chicago):
Thoughts on the prehistory of the Homeric dual
Session B': Analysis of Modern Greek
11:00 AM – 11:30 AM Natalia Pavlou (University of Chicago):
How hybrid is gender? Evidence from diminutives
11:30 AM – 12:00 PM Matthew John Hadodo (University of Pittsburgh):
Large Difference/Little Difference: Istanbul Greek, Identity and Language Ideologies
LUNCH (catered for all in attendance) 
Session Γ': Multiple Stages of Greek
1:00 PM – 1:30 PM Yiorgos Anagnostou (OSU):
Classics and Modern Greek, in Conversation
1:30 PM – 2:00 PM William Little (OSU):
An initial foray into Greek historical linguistics
2:00 PM – 2:30 PM Coleman Connelly (OSU):
From Asclepius to Allah: Translating the Greek Gods in Ninth-Century Iraq
2:30 PM – 3:00 PM Christopher Brown (OSU):
Bachtin and Thomson: Teaching Greek dialectically
Session Δ': Etymology
3:30 PM – 4:00 PM Gregory Pellam (OSU):
Apollo and the Mother of the Gods:
Delphi and Demeter–Ceres and the libri Sibyllini
4:00 PM – 4:30 PM Catalin Anghelina (Columbus State):
Emulating the Byzantine Emperor:
The Wallachian (Romanian) βασιλεύς
4:30 PM – 5:00 PM Brian D. Joseph (OSU):
Generational Distance Terms in Greek and the Source
of Dialectal Modern Greek πρόσπαππος
Sponsored by the Modern Greek Studies Program, the Department of Classics, and the Kenneth E. Naylor Professorship in South Slavic Linguistics
Room 347, University Hall
Department of Classics
classics@osu.edu
America/New_York
public
Description
Please join us for presentations and discussions on Ancient and Modern Greek.
Session A': Homeric Greek
9:00 AM – 9:30 AM Jimmy Wolfe (OSU):
The Speech of Nestor: A Preliminary Analysis
of Un-augmented verb forms in Iliad 1
9:30 AM – 10:00 AM Chiara Zanchi (University of Pavia/ OSU):
Multiple preverbs in Homeric Greek
10:00 AM – 10:30 AM Yaroslav Gorbachov (University of Chicago):
Thoughts on the prehistory of the Homeric dual
Session B': Analysis of Modern Greek
11:00 AM – 11:30 AM Natalia Pavlou (University of Chicago):
How hybrid is gender? Evidence from diminutives
11:30 AM – 12:00 PM Matthew John Hadodo (University of Pittsburgh):
Large Difference/Little Difference: Istanbul Greek, Identity and Language Ideologies
LUNCH (catered for all in attendance) 
Session Γ': Multiple Stages of Greek
1:00 PM – 1:30 PM Yiorgos Anagnostou (OSU):
Classics and Modern Greek, in Conversation
1:30 PM – 2:00 PM William Little (OSU):
An initial foray into Greek historical linguistics
2:00 PM – 2:30 PM Coleman Connelly (OSU):
From Asclepius to Allah: Translating the Greek Gods in Ninth-Century Iraq
2:30 PM – 3:00 PM Christopher Brown (OSU):
Bachtin and Thomson: Teaching Greek dialectically
Session Δ': Etymology
3:30 PM – 4:00 PM Gregory Pellam (OSU):
Apollo and the Mother of the Gods:
Delphi and Demeter–Ceres and the libri Sibyllini
4:00 PM – 4:30 PM Catalin Anghelina (Columbus State):
Emulating the Byzantine Emperor:
The Wallachian (Romanian) βασιλεύς
4:30 PM – 5:00 PM Brian D. Joseph (OSU):
Generational Distance Terms in Greek and the Source
of Dialectal Modern Greek πρόσπαππος
Sponsored by the Modern Greek Studies Program, the Department of Classics, and the Kenneth E. Naylor Professorship in South Slavic Linguistics
---