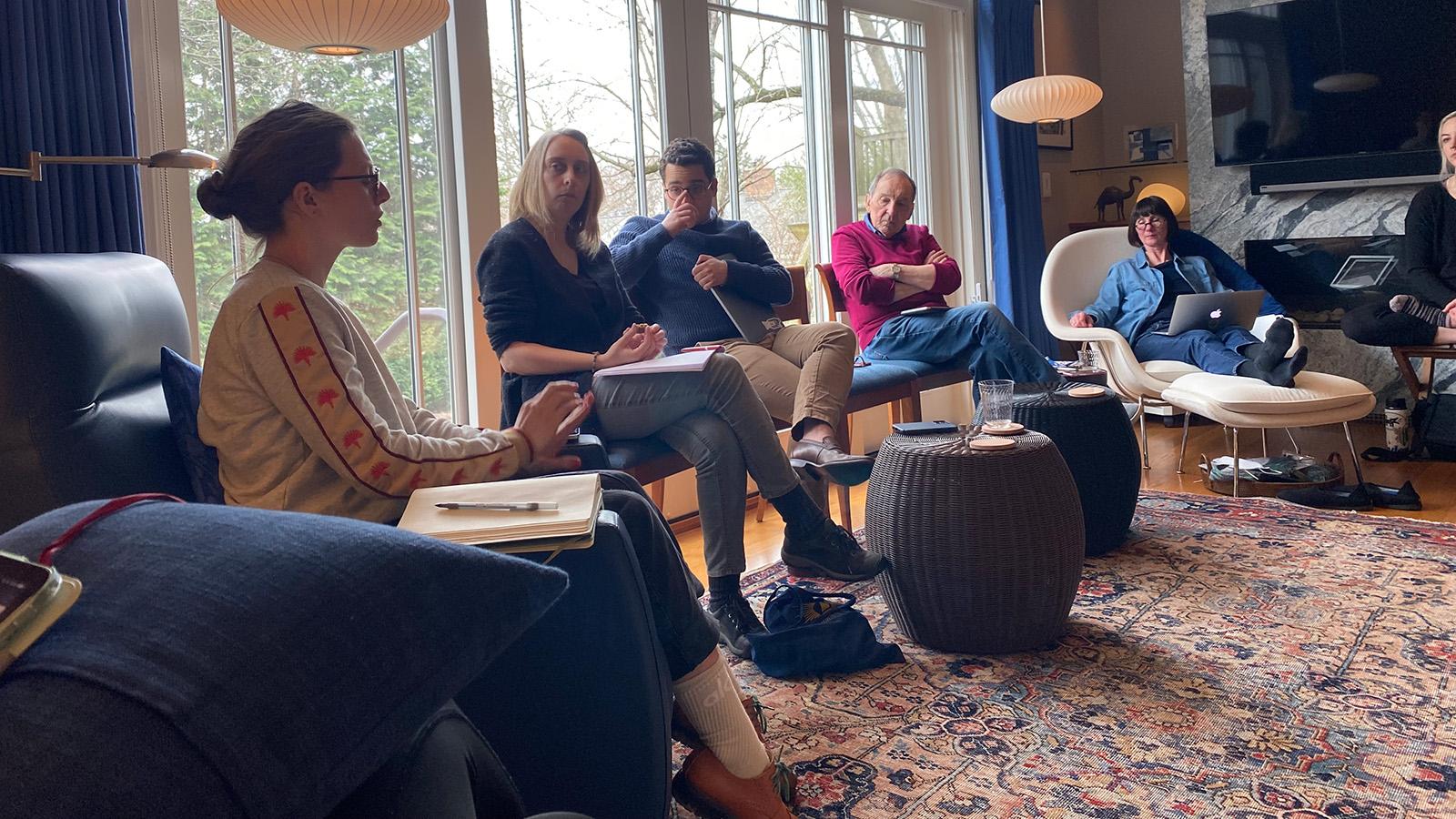 Body
Welcome
From earliest times, the lands surrounding the Mediterranean were home to a rich variety of religions. The Ohio State University is unique in having a large number of faculty members who study these religions from diverse viewpoints. Topics of our research and teaching include religions as cultural, ideological and social systems, the history of their development, and the interpretation of their rituals, myths and folklore. Chronologically, our interests span four millennia--the ancient Near East, including Israel; classical Greece and Rome; late antiquity, including the beginnings of Christianity.
Students interested in any aspect of Mediterranean religions are encouraged to take full advantage of this variety by exploring and comparing the religions of several different cultures and eras. Opportunities for student involvement include courses, workshops and lectures. Our aim is to help students develop not only a firm grasp of the facts of Mediterranean religions, but also a sophisticated understanding of approaches that can be used to study them.
The courses coordinated and advertised by Religions of the Ancient Mediterranean are open to all students with the proper language skills; the lectures coordinated and advertised by Religions of the Ancient Mediterranean are open to all students, faculty and members of the community. (Lectures are regularly announced on the Department of Classics events calendar). Those who wish to devote more time to the subject and earn a formal recognition can fulfill the requirements of the Graduate Interdisciplinary Specialization, and earn a Certificate of Completion in addition to a doctoral degree in their chosen field.
The program is overseen by faculty from the Departments of Classics, History, History of Art, and Near Eastern Languages and Cultures; graduate courses are offered by faculty from these five departments as well as others.
For more information, please contact either Dr. Sarah Iles Johnston or your departmental Steering Committee member.
Center for the Study of Religion
Midwestern Consortium on Ancient Religions
NEWS:
https://classics.osu.edu/graduate-studies/CANE/News-and-Events
Credits
Main image: Shroud showing the deceased between Osiris and Anubis. Painting on Linen. Ptolemaic Egypt, 180 BCE. Aegyptisches Museum, Staatliche Museen, Berlin, Germany.
People image: FOCUS Program 2008, "On The Border: Animals, Hybrids and Monsters in Ancient Culture."
Steering Committee image: Sol and Mithras in a fresco from early third century CE Dura Europos (Syria); now in the Yale University Museum of Art.
GISRAM Students image: Dionysus in the Underworld Krater (Toledo 1994..19). Image courtesy of the Toledo Museum of Art.
Students Resources image: "Pompeiian garden"