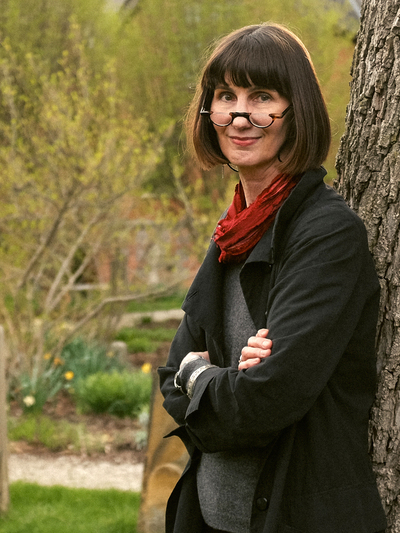 Sarah Iles Johnston
College of Arts and Sciences Distinguished Professor of Religion
424 University Hall
230 North Oval Mall
Columbus, OH, 43210
Areas of Expertise
Religions of the Ancient Mediterranean
Myth
Archaic Greek Poetry
Education
Ph.D. Cornell 1987
M.A. Cornell 1983
B.A. (Classics) Univ. Kansas 1980
B.S. (Journalism) Univ. Kansas 1979
Personal Statement
"It is only by a somewhat severe mental effort that we realize the fact that there were no gods at all, that what we have to investigate are not so many actual facts and existences but only conceptions of the human mind that conceived them."
Jane Ellen Harrison, Prolegomena

"There is no greater bar to the understanding of mythology than our modern habit of clear analytical thought."
Jane Ellen Harrison, Delphika

These two quotations from one of the foundational figures for the study of ancient religions begin to sketch where those of us who continue in the field must stand--poised precariously between trying to think ourselves back into the ancient mind-set (if that's even possible) and yet resisting the lure of some of its more attractive and culturally familiar aspects.
I have just published The Story of Myth, a book that uses approaches from folklore studies, narratology, media studies and the social sciences to better understand the ways in myths, in the vivid forms in which they were narrated in ancient Greece, contributed to the creation and sustenance of belief in the gods and heroes. 
I am now working on a book on ghosts stories during the Edwardian and Victorian periods, and on a re-narration of Greek myths for adults.
Books
                      
     

Edited Volumes
 
          

     
Recent Articles
•"The Great God Pan," GNOSIS: Journal of Gnostic Studies 1 (2016) 218-33.
•'Narrating Religions,' in Jeffrey J. Kripal, ed. Religion: Sources, Perspectives, and Methodologies (New York 2016) 141-56.
•"The Authority of Greek Mythic Narratives in the Magical Papyri," ARG 17 (2015) 51-66.
Sarah Iles Johnston Full CV.pdf
[pdf] - Some links on this page are to Adobe .pdf files requiring the use of Adobe Reader. If you need them in a more accessible format, please contact classics@osu.edu.