Image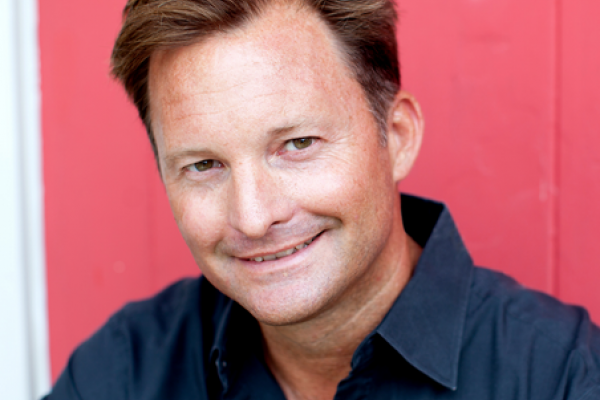 April 7, 2016
All Day
Location
The Annunciation Greek Orthodox Cathedral, 555 N. High Street Columbus, OH 43215
Description
The Modern Greek Program is delighted to announce that poet, educator, professor, translator and chef Christopher Bakken will be giving a talk to the local Greek American community at The Annunciation Greek Orthodox Cathedral.

Title: "Honey, Olives, Octopus: A Hellenized Barbarian Raids the Greek Table"

The Talk: Poet, professor, translator and chef, Christopher Bakken will offer an overview of his culinary memoir, Honey, Olives, Octopus: Adventures at the Greek Table, which The Wall Street Journal called a "delightful paean to Greek food." How did a Swiss-Norwegian barbarian from Wisconsin become Hellenized? What kind of alchemy turns chickpeas into chocolate? Why is the cheese from Naxos the best in all of Greece? And what is the fate of traditional Greek food traditions, given the country's recent economic catastrophe? Bakken's presentation will include a photographic tour through each chapter of his book, as well as a brief reading and Q&A.

Bio: Christopher Bakken is the author of three books of poetry: Eternity & Oranges (in the Pitt Poetry Series, 2016), Goat Funeral (2006), and After Greece (for which he won the 2001 T.S. Eliot Prize in Poetry). He is also the author of the culinary memoir Honey, Olives, Octopus: Adventures at the Greek Table, and he co-translated The Lions' Gate: Selected Poems of Titos Patrikios. Bakken has serves as a Fulbright Scholar at the University of Bucharest and he is Frederick F. Seely Professor of English at Allegheny College. Hi poem "Sentence," from Birmingham Poetry Review will appear in this year's Best American Poetry. Each summer, he directs Writing Workshops in Greece, which brings around thirty writers to Thessaloniki and Thasos for a month of intensive writing workshops and cultural immersion on a Greek island. He lives in Meadville, Pennsylvania.
---