Image
Image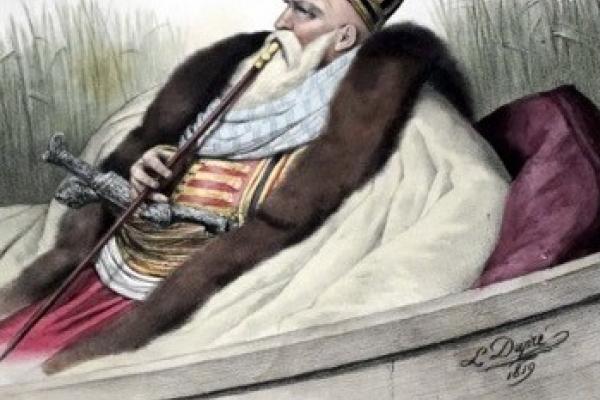 April 4, 2017
All Day
Location
448 University Hall, 230 North Oval Mall, Columbus, Ohio
Description
"Greek Antiquity under Ottoman Eyes"
In this lecture Neumeier examines the role of one governor in the Ottoman provinces, Tepedelenli Ali Pasha, in the 'scramble' for classical antiquity as it emerged in the early nineteenth century. Drawing upon a wide range of evidence—architectural inscriptions, archival documents, European travel accounts, and oral tradition—this project seeks to investigate how Ali Pasha routinely appropriated the ancient past to secure his own political legitimacy in the region. Several of Ali Pasha's constructions incorporate spoliated stone blocks from ancient sites, and the governor also worked with European archaeologists traveling through his territory to conduct excavations. The case of Ali Pasha dispels the notion often rehearsed in Western travel accounts of an Ottoman population indifferent to the antiquities lying at their feet. To the contrary, the vizier laid claim to this antique heritage as his own cultural patrimony. The governor forged explicit connections to local history in public inscriptions and poetic works, frequently referring to himself as the 'new Pyrrhus' (the ancient Greek king of Ioannina). The fact that Ali Pasha, an Albanian Muslim, endeavored to position himself as the rightful heir to the region's historical past offers an alternative discourse on classical antiquity that has largely been forgotten or even suppressed by modern scholarship.
Emily Neumeier is ACLS Postdoctoral Fellow in the Humanities at the Department of the History of Art. Her research concerns the art and architecture of the Islamic world from the early modern period until the present day, specializing in the Ottoman Empire and modern Turkey. Her archival and field research has been supported by the American Research Institute in Turkey as well as a Fulbright-Hays grant from the U.S. Department of Education. She is also a former Research Collaborator in the Max Planck Research Group "Objects in the Contact Zone: The Cross-Cultural Lives of Things," directed by Eva-Maria Troelenberg at the Kunsthistorisches Institute, Florence.

Neumeier's forthcoming publications include an article on local views of antiquity in Ottoman Greece, to be published as part of the volume Antiquarianisms: Contact, Conflict, and Comparison, and an essay exploring the problem of citation/copying as a discourse for nation building in modern Turkish painting. As a postdoctoral fellow, she plans to prepare a book manuscript on the rise of Ottoman provincial notables as patrons of architecture during the so-called Age of Revolutions--focusing on the notorious figure of Tepedelenli Ali Pasha from Greece and Albania.  
---