Image
Image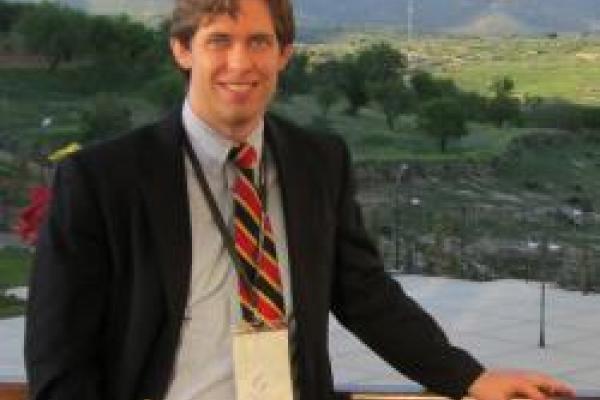 April 7, 2017
All Day
Location
Room 56, Hagerty Hall, 1775 College Road, Columbus, Ohio 43210
Description
"Syriac Christianity in its Greco-Roman Context: A View from the Syriac Language"
By Aaron Michael Butts
Recent years have seen growing interest in the Greco-Roman context of Syriac Christianity. Despite this increased focus, little attention has been paid to what the Syriac language can tell us about the history and context of its speakers. In this talk, Butts shares some of his recent research that looks to the Syriac language for new—and, he argues, more reliable—evidence for locating Syriac Christianity within its Greco-Roman context. In particular, he aims to show that fourth-century Syriac authors such as Aphrahat and Ephrem were far from 'virtually untouched by Greek culture', as has been claimed by some previous scholars, but rather that they were heirs to an Aramaic culture that had long been in contact with the Greco-Roman world.
Aaron Michael Butts (PhD University of Chicago) is an assistant professor in the Department of Semitic and Egyptian Languages and Literatures at the Catholic University of America. He specializes in the languages, literatures, and histories of Christianity in the Near East, including Arabic, Ethiopic, and especially Syriac. He recently published Language Change in the Wake of Empire: Syriac in its Greco-Roman Context (Eisenbrauns, 2016) and (with Simcha Gross) The History of the 'Slave of Christ': From Jewish Child to Christian Martyr (Gorgias Press, 2016). He is also associate editor of the Brill journal Aramaic Studies as well as one of the co-editors of the Gorgias Encyclopedic Dictionary of the Syriac Heritage (Gorgias Press, 2011).
​This talk is offered as part of the "From Homer to the Qur'an: The Ancient World at OSU" Discovery Themes Initiative.
---