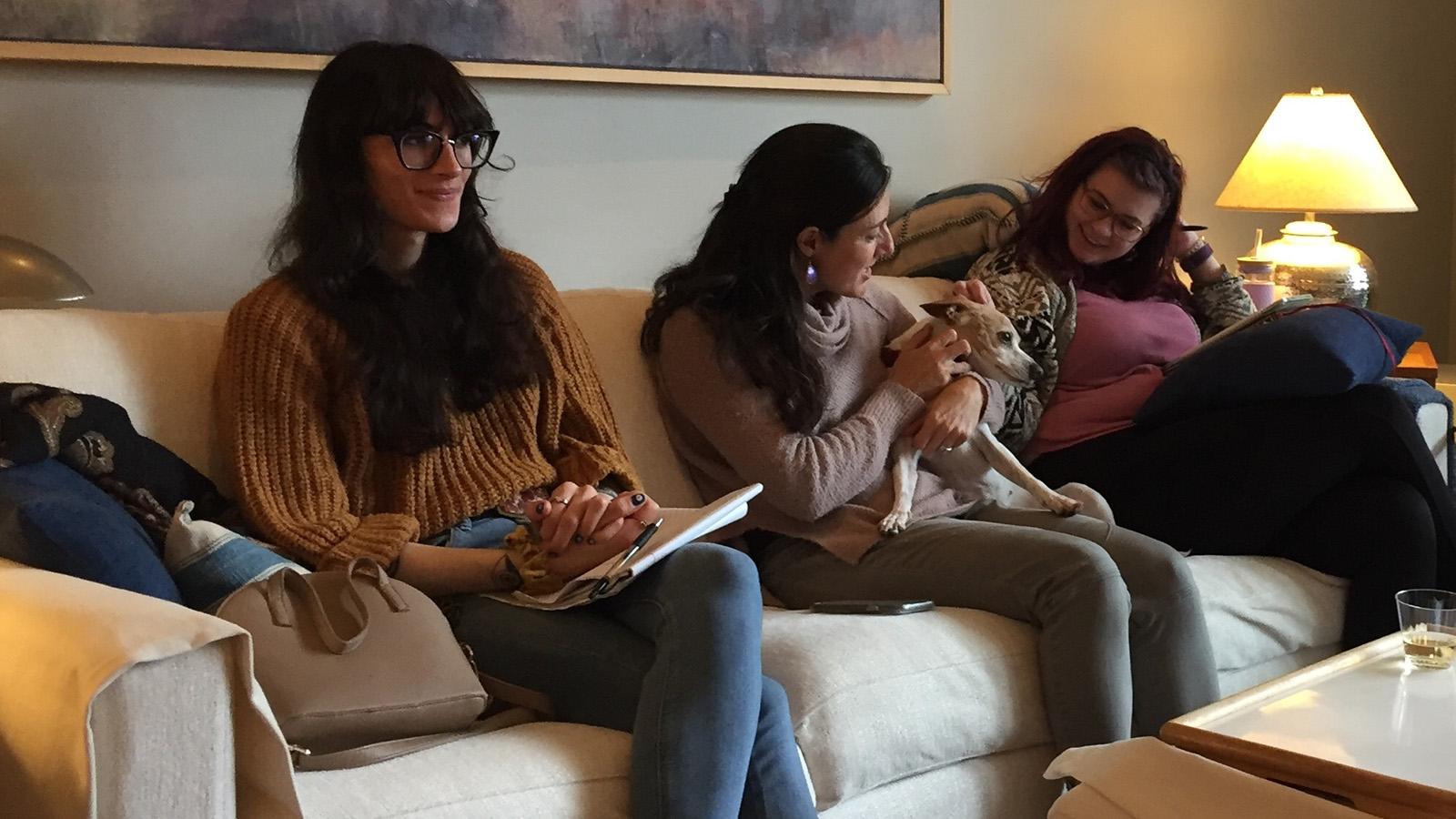 Body
NEWS
News, Autumn 2022:
Michael Biggerstaff successfully defended his dissertation, "De-Marginalizing Prophetic Suprahuman Knowledge" in the Department of Near Eastern Languages and Cultures (under the direction of Sam Meier). At the moment, Michael is teaching as an adjunct at Brigham Young University and Utah Valley University. Congratulations, Michael!
Katie Caliva (PhD Classics 2018) is back in our general neighborhood this year, on a VAP at Kenyon College, and will be attending GISRAM events. Welcome back, Katie!
Attila Egyed is visiting us this semester as a Fulbright student from the Department of Religious Studies at Eötvös Loránd University in Budapest. While here, he will continue his work on the Bacchic/Orphic Gold tablets. His most recent publication on the topic appeared in the last issue of Archiv für Religionsgeschichte; an abstract is here. Welcome, Attila!
And welcome to our four new faculty members in the Department of Classics: Harriet Fertik, Gaia Gianni, Christopher Parmenter and Alan Ross. We are very pleased to have you with us.
GISRAM events Autumn 2022:
Sunday, October 2: Semi-annual GISRAM meeting at the home of Katie Rask. At 3:30, we'll begin discussing two articles on materiality and ancient religions that Katie will post for us to read in advance. However, we'll gather starting at 3:00 so that we can grab some food and drink and chat. Generally, we are done at 5:00. If you need Katie's address, please write to her at rask.4@osu.edu. All are welcome—but please let me know whether you're coming so that Katie and I can make sure we have enough food and drink on hand.
Please read articles by David Frankfurter and Milette Gaifman in preparation for the meeting.  A third by David Morgan is included for those who want to read further.
Monday, October 3: Katie Rask's paper on wood in ancient religion. This is part of the Open University's seminar on wood in ancient religions, which will take place online from 5-6:30 UK time = noon to 1:30 our time. Michael Bamforth will also speak. For more information and registration, look here.
Friday and Saturday October 28 and 29: 'Myth and Religion: Changing Terrain'. This is a conference organized by Katie Rask and Hanne Eisenfeld in honor of Sarah Iles Johnston's 65th birthday. More information will soon appear here.