David E. Hahm
Professor Emeritus
Areas of Expertise
Classics
Ancient Philosophy
Cultural History
Education
Ph.D. Wisconsin 1966
M.A. Wisconsin 1962
B.A. Northwestern College (Wisconsin) 1960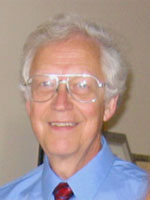 Books:
The Origins of Stoic Cosmology (Columbus, 1977)

Select Recent Articles:

"The Mixed Constitution in Greek Thought" in R. Balot, ed. A Companion to Greek and Roman Political Thought (Oxford—Malden MA: Wiley-Blackwell, 2009) pp. 178-98.

"Critolaus and Late Hellenistic Peripatetic Philosophy," in A.M Ioppolo and D.N. Sedley, eds., Pyrrhonists, Patricians, Platonizers: Hellenistic Philosophy in the Period 155-86 B.C., Tenth Symposium Hellenisticum (Rome: Bibliopolis 2007) 47-101.

"In Search of Aristo of Ceos" in W.W. Fortenbaugh and S. White, eds., Aristo of Ceos, Rutgers University Studies in Classical Humanities vol. 13 (New Brunswick, NJ : Transaction Publishers, 2006)

179-215."From Platonism to Pragmatism," in Jost, Lawrence J. and Roger A. Shiner, eds., Eudaimonia and Well-Being: Ancient and Modern Conceptions [Apeiron, vol. 35, no. 4] (Kelowna, B.C.: Academic Printing and Pub., 2003) 103-123.