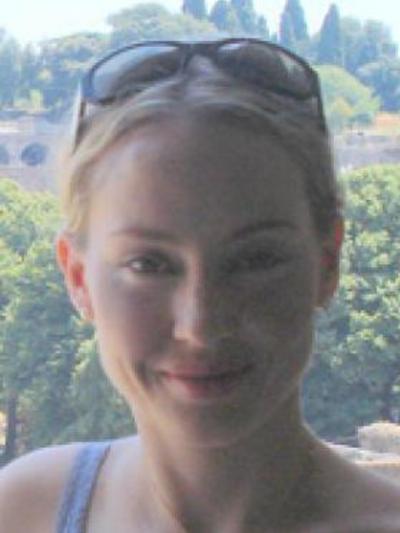 Julia Nelson Hawkins
Associate Professor
428 University Hall
230 North Oval Mall
Columbus, OH, 43210
Areas of Expertise
Latin Poetry
Ancient Medicine
Reception of Hellenistic Culture at Rome
Education
Ph.D. Stanford University 2006
Personal Statement
I am preparing a monograph on medical imagery in Augustan poetry, titled The Poetics of Medicine in Augustan Rome: Therapoetics after Actium. In this study I attempt to account for why there are so many prominent scenes of plague and, more generally, disease and healing in the long, narrative poems of the Augustan period after Actium and, in particular, why the final books of the Georgics, Aeneid, and Metamorphoses all deal with significant medical themes. I see the proliferation of medical imagery in such poetry of this period as more than just a nod to Lucretius and Thucydides, who both helped to establish the plague narrative as a literary topos. I take a more socio-political approach and argue that these images are connected to broader shifts in medicine and its increasing association with politics in the late Republic and, in particular, to Augustus' creation of a "healing persona" after the Civil Wars.
Publications:
"The Ritual of Therapy: Venus the Healer in Virgil's Aeneid," in A. Barchiesi, J. Rüpke, and S. Stephens (eds.), Rituals in Ink: Proceedings from a Colloquium on Roman Religion. Stuttgart: Franz Steiner Verlag, 2004. pp. 77-97.
"Caesar and Caesarian Section: The Poetics of Childbirth in Ovid's Metamorphoses," in E. Cingano and L. Milano (eds.), Literature and Culture in the Ancient Mediterranean: Greece, Rome, and the Near East (Quaderni del Dipartimento di Scienze dell'Antichità e del Vicino Oriente dell'Università Ca' Foscari). Forthcoming.
[pdf] - Some links on this page are Adobe .pdf files requiring the use of Adobe Reader. If you need them in a more accessible format, please contact classics@osu.edu.